Bringing fracture treatment to the 21st century
Don't damage your skin and live an easier life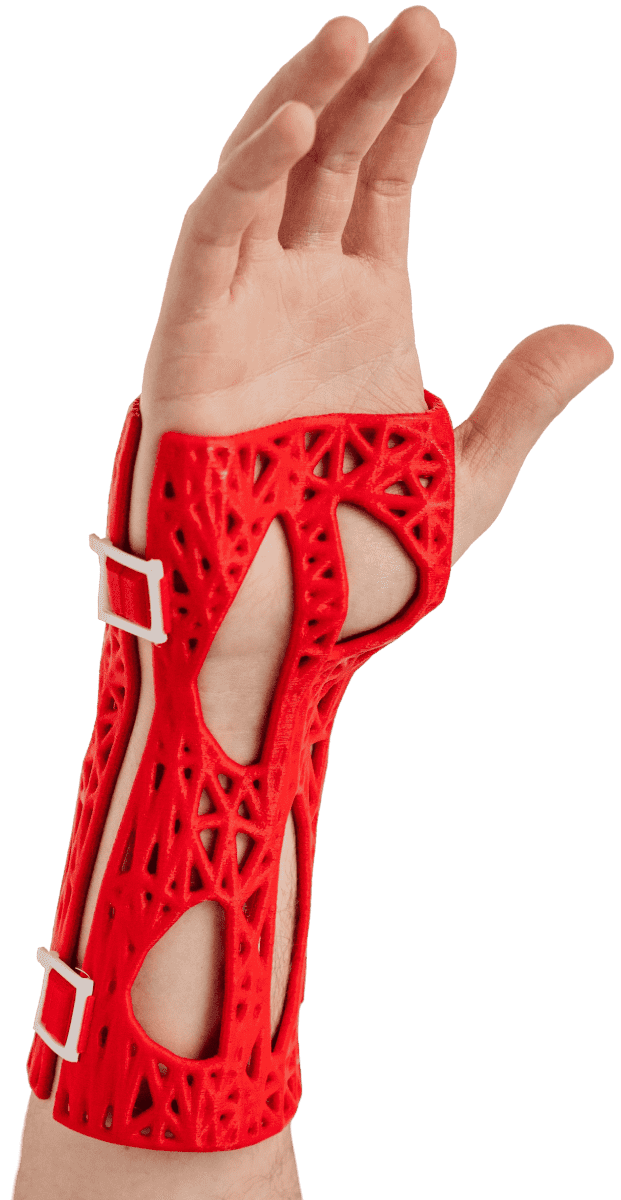 What is CastPrint?
CastPrint® is a custom-made, 3D printed cast for various types of fracture injuries. Based on your doctor's instructions, CastPrint® is a lightweight, ventilated and waterproof solution that allows a person to have a comfortable recovery period. CastPrint® is made from an environmentally friendly material — biodegradable plastic, which is anti-allergenic and safe for skin contact.
CastPrint® is designed for minor fracture treatment without complications. The recommended time to replace conventional plaster cast with CastPrint® custom 3D cast is 7 – 14 days after the injury (or after a control appointment).
How to apply or collaborate
Find out where CastPrint is available and how to sign up
CastPrint is currently available in several clinics located in Latvia and United Kingdom. If you wish to sign up for CastPrint, you can view the clinics we have partnered with by clicking on the button below:
If CastPrint is currently not available in your country or if your clinic is not in the clinics list and you would like to collaborate with us, please contact us by using the form below.
Get in touch with us Do you have any questions? Fill out the form below
Huge thanks to our supporters
With the support of Norwegian Financial Mechanism 2014-2021 CastPrint is carrying out project NP-2022/18. [Read more]